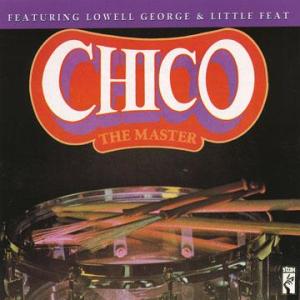 A totally excellent bit of funk from Chico Hamilton  working with a great group
that more than helps their leader live up to the album's title!The record's a real
lost gem and it's got Chico working in much funkier territory than before, grooving
with complicated rhythms, and a heavy sound that features lots of work on organ
and guitar. Lowell George (of Little Feat fame)is playing slide guitar in the group, 
giving the sound a great, muddy propellant which only gets stronger with the help of
Simon Nava and Sam Clayton on congas,plus heavy organ and piano by Stu Garner, Jerry 
Aiello and Bill Payne. Includes the killer Latin groover "Conquistadores 74",
plus "Stu", "Feels Good", "Fancy","Stacy", Gengis" and "I Can Hear The Grass Grow". 



Personnel

Chico Hamilton - Drums
Bill Payne - Piano
Simon Nava - Congas
Lowell George - Slide guitar
Kenny Gradney - Bass
Paul Barrere - Guitar
Stu Gardner - Organ
Sam Clayton - Congas
Jerry Aiello - Organ



Track Listing

01.One Day Five Months Ago
02.Feels Good
03.Fancy
04.Stu
05.Gengis
06.Conquistadores 
07.Stacy
08.I Can Hear The Grass Grow
  
Enjoy!